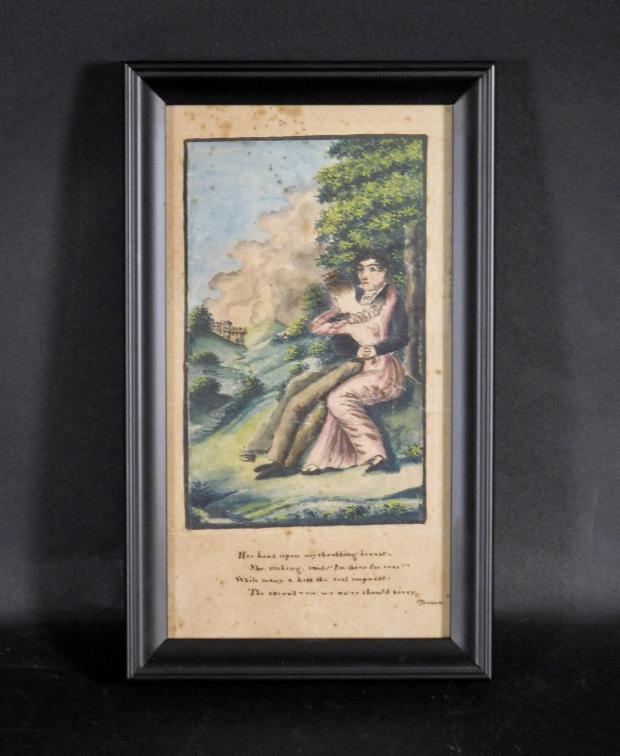 This is a charming watercolor of a young couple embracing in the foreground and a landscape with rolling hills and a castle in the background. Below the watercolor there is a poem by Robert Burns that reads as follows:" Her head upon my throbbing breast, 
                            She, sinking, said, 'I'm thine for ever!' 
                            While many a kiss the seal imprest- 
                           The sacred vow we ne'er should sever." 
The watercolor could be American or Continental and was executed in the first half of the 19th century. There are some creases and light foxing on the watercolor. The watercolor is in a new frame, mounted on acid free paper, and protected with UV filter glass. W: 5", H: 8.25".
$465.00